New England Bike Tours - Bike The Whites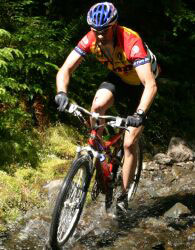 Customized tours start on Tuesday* at The Brass Heart Inn, sitting on 23 acres at the base of Mt. Chocorua. You may check-in any time after 2:00 p.m. If you are able to arrive earlier, the staff will be happy to store your luggage while your room is prepared and provide you with information on biking routes in and around town. Late arrivals may also be arranged. If you must check-in after 8:00 p.m. just call ahead and order your dinner by phone. It will be wrapped and waiting for you in your room when you arrive.
On Wednesday, after breakfast at The Brass Heart Inn, you will ride to The 1785 Inn, at the Scenic Vista Overlook just north of North Conway. While you pedal your way along scenic country roads, your luggage will be transported for you so you can enjoy a hot shower and change your clothes upon your arrival.
On Thursday, after a hearty breakfast at The 1785 Inn, you will ride southeast - briefly crossing the border into Maine and then re-enter New Hampshire on a quiet country road as your journey continues to the Inn at Crystal Lake known for its funky and eclectic pub and close proximity to sparkling Crystal Lake. Once again, you will be treated to an evening of exquisite cuisine.
On Friday, following a big breakfast at the Inn at Crystal Lake, you will ride back to your starting point at the The Brass Heart Inn.
Three-day self guided tours include three nights lodging, breakfast each morning and dinner each evening, luggage transfers, customized route planning (20 to 40 miles each day), maps, roadside assistance and a complimentary water bottle.
Need to rent a bike? Not a problem! For an additional $75, you will be provided with a Trek 24 speed hybrid all-terrain bicycle – along with a helmet to use during your trip.
Additional (discounted) nights may be arranged at any one of the three inns. Contact the inn of your choice and remind them you are a Bike the Whites participant